GLAMOUR CAM PHOTO BOOTH RENTALS
SUPER SLOW-MOTION. SUPER HIGH-QUALITY.
Our Glamour Cam Photo Booth takes event entertainment to the next level with its advanced robotic arm that captures slow-motion video in full-HD resolution. Our live editor then takes the footage and creates a 30-second clip with impressive effects and a personalized music selection, making each guest feel like a star in their own music video.

Whether you're hosting a wedding, corporate event, or private party, our Glamour Cam Photo Booth is sure to impress your guests and provide unforgettable memories. Book now to add this unique and exciting experience to your next event.
Are you ready to take your event to the next level? Introducing our Glamour Cam Photo Booth - the must-have entertainment experience that your guests won't want to miss.

Keep reading to learn more about how the Glamour Cam Photo Booth can elevate your event to new heights.
SUPER SLOW-MOTION VIDEOS
Zoom in and out in super slow-motion to make you feel like a star!
LIVE VIDEO EDITING
Along with our two operators, we'll have a live editor there on-site to edit and create outstanding output right on the spot!
CUSTOM AUDIO TRACK
You can either select from our predetermined music options or allow us to create a personalized audio mix that will tie your entire event together.
TWO OPERATORS
We'll keep your even running smoothly with two highly-trainer operators. One to keep the line moving and to help explain the process, and one to run the camera and capture the magic!
LIGHT IT UP
We'll provide supplemental lighting to brighten up the darkest of areas and be sure the subject is always the main focus of the video!
CUSTOMIZE YOUR DESIGN
Want to add branding, logos, or anything else to your photos? We'll take all your assets and create a stunning overlay that's customized to your event!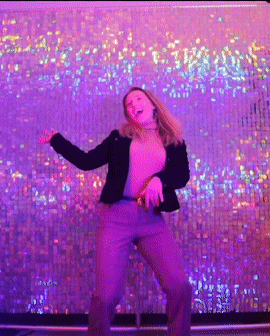 CREATE THE SET OF YOUR DREAMS
Don't stick with a standard background, we'll create a custom photo set that is sure to wow and amaze your audience and tie your event theme together perfectly.
QR CODE SHARING
Allow your guests to scan a QR code to instantly download and share their output to their friends, family, and post on social media!
OUR BOOTH IS PERFECT FOR ANY
Take your corporate, wedding, or social event to new heights of glamour with our sensational Glamour Cam Photo Booth. Immerse yourself in a world of customizable add-ons and extras that will elevate your event experience. From exquisite personalized backdrops and glamorous props to seamless integration with social media and branded overlays, we specialize in curating an extraordinary and unforgettable atmosphere that embodies your distinct style and vision. Put your trust in us to make your event an exceptional and glamorous affair with our unparalleled Glamour Cam Photo Booth rentals.
UNLEASH GLAMOUR AND STYLE ON YOUR SPECIAL DAY
Make your wedding unforgettable with our premium Glamour Cam Photo Booth rentals. Capture and preserve cherished memories that showcase the full view of the night, and enhance your booth with a variety of add-ons to add a touch of glamour to your special day.
IGNITE ENGAGEMENT AND ENHANCE YOUR EVENT WITH OUR GLAMOUR CAM PHOTO BOOTH
Enhance your corporate event with our state-of-the-art Glamour Cam Photo Booth, presenting an interactive brand showcase, fostering active participation, and creating a memorable impact on attendees.
IGNITE THE ENERGY OF YOUR CELEBRATION WITH OUR GLAMOUR CAM PHOTO BOOTH
Elevate your social gathering with our dynamic Glamour Cam Photo Booth. Spark the energy and spontaneity of the event as guests embrace their inner stars, capturing glamorous moments and creating stunning, high-fashion photos that amplify the fun and create unforgettable memories.
VIEW SOME OF THE BENEFITS THAT COME WITH OUR
PHOTO BOOTH RENTAL PACKAGES:
HOW CAN I BOOK THE GLAMOUR CAM PHOTO BOOTH FOR MY EVENT?
Booking the Glamour Cam Photo Booth for your event is simple. Just reach out to our team through our website or contact joyce@mihientertainment.com. We'll guide you through the booking process, discuss your event details, and ensure that the Glamour Cam Photo Booth is tailored to meet your specific requirements. Let us bring the glitz and glamour to your event!
WHAT CUSTOMIZATION OPTIONS ARE AVAILABLE WITH THE GLAMOUR CAM BOOTH?
We offer a range of customization options to ensure the Glamour Cam Photo Booth aligns with your event's theme or branding. You can choose from a selection of stylish backdrops, add custom overlays or event logos to the photos, and even incorporate specific beauty filters. Our design team will work closely with you to create a personalized and glamorous experience for your guests.
WHAT ARE THE SPACE AND POWER REQUIREMENTS FOR THE GLAMOUR CAM BOOTH?
The Glamour Cam Photo Booth requires a dedicated area of approximately 30 feet wide by 7 feet deep, with access to a standard power outlet nearby. We recommend having some extra space for guests to comfortably interact with the booth and strike their glamorous poses. Our team will work with you to determine the best setup location based on your venue and event layout.
ARE THERE ANY ADDITIONAL FEATURES OR SERVICES INCLUDED WITH THE RENTAL?
Alongside the Glamour Cam Photo Booth experience, our rental package includes professional booth attendants to assist guests and ensure a smooth operation. We also provide on-site live-editing with high-quality digital sharing capabilities for instant social media sharing, and a password-protected online gallery where guests can access and download their photos after the event.
HOW DOES THE GLAMOUR CAM PHOTO BOOTH WORK?
The Glamour Cam Photo Booth utilizes advanced camera technology and cutting-edge software to enhance guests' appearance and create high-quality super slow-motion videos. With our on-site live editing, we allow guests to instantly share their glamorous video output very soon after it's taken.
WHAT IS THE GLAMOUR CAM PHOTO BOOTH?
The Glamour Cam Photo Booth is a stylish and sophisticated robotic arm experience that brings the glitz and glamour to your event. It offers a range of fun and interactive features, such as live-video editing and customizable backdrops to help guests capture stunning and glamorous photos.
READ OUR GLAMOUR CAM FAQ: