BULLET-TIME ARRAY PHOTO BOOTH RENTALS
CREATE PHOTOS THAT WILL POP OUT AND WOW YOUR GUESTS
The Array Photo Booth is just what our clients have been asking for. When people think of a photo booth, many think of a single camera. With our new booth, we use 7 cameras, strategically placed to make a single movement a beautiful, realistic 3D photo. No longer do you have to settle for a regular photo, you can have them jumping out at you. Not only that, if you want, your guests will be able to take those photos home at the end of the night, you can add a printing as an add-on!

MiHi Photo Booth strives to not only help to make your party a success, we aim to make sure that your guests will always remember the fun they had. Not sure how it all works? Well don't worry, our staff and attendants are trained and knowledgeable to help with any concerns during the process. An attendant will take care of all set-up, operation, and takedown of the Array Photo Booth at your event. But, feel free to keep scrolling to learn about the setup and process behind these unique booths.
LET YOUR GUESTS POP WITH OUR
BULLET-TIME ARRAY PHOTO BOOTH
A famous scene in a blockbuster hit, The Matrix; the bullet time feature has now been exploding in popularity at events, where guests are able to be a part of the action. With our new Bullet Time Photo Booth, we can take a moment in your guests' experience and create a fun 3D animation. Using well-placed cameras for a 180-degree angle, your guests will be dancing, jumping, and throwing confetti, and we will capture a split second of the fun, creating a shareable and unique boomerang/GIF.

You may be wondering what could add some flare to your next party, maybe a fun ice-breaker at your next corporate event, well this can be just that.

This new technology is adding an experience that most only dream about. For decades when we showed each other photos, it was in an album, 2 dimensional, and in the beginning black and white. The Bullet Time Photo Booth / Array Photo Booth is a literal dream come true.
BULLET-TIME ARRAY
Our innovative booth features 7 strategically positioned cameras, seamlessly transforming any movement into a stunningly realistic 3D photo.
HIGH-QUALITY OUTPUT
Using our state-of-the-art technology, you can be assured each Bullet-Time Array taken will be the highest quality available.
PRINT IT OUT
For an added touch, guests can take home printed copies for a lasting memento. Ask us how you can add-on printing to your next bullet-time array rental!
CUSTOMIZE YOUR SET
Want to go over the top and wow your target audience? Contact us to learn more about our custom set designs and how we can make your vision come to life.
FREEZE-FRAME PROPS
Give your photos some spice with our pre-set selection of props perfectly curated for the Bullet-Time Array Booth!
CURVED BACKDROP ADD-ON
Make your background stand out and add some flare with our curved backdrop add-on.
CUSTOMIZE YOUR BACKDROP
Choose from our pre-selected backdrops or create a full custom design to draw your branding and event theme together!
CUSTOM DIGITAL OVERLAY
Collaborating closely with our Creative Team, we ensure a personalized touch by crafting a custom overlay that perfectly complements your event, infusing it with style and flair.
PERFECT FOR ANY OCCASION, VIEW OUR
BULLET-TIME ARRAY BOOTH EVENTS:
Elevate your corporate, wedding, or social event with our innovative Bullet-Time Array Booth. Experience a wide array of customizable add-ons and extras that will take your event to the next level. From personalized backdrops and props to seamless social media integrations and branded overlays, we specialize in creating an unforgettable experience that reflects your unique style and vision. Trust us to make your event truly special with our exceptional Bullet-Time Array Booth rentals.
CAPTURE YOUR SPECIAL DAY IN FULL STYLE WITH OUR BULLET-TIME ARRAY BOOTH
Elevate the enchantment of your wedding day with our captivating Bullet-Time Array Booth, immersing you and your guests in a world of stunning 3D photos, preserving the joy, love, and cherished memories in breathtaking detail.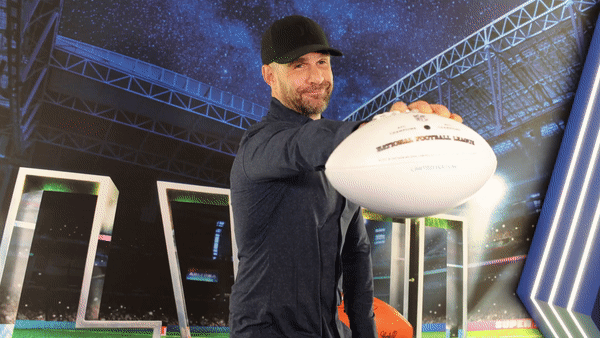 ELEVATE YOUR EVENT AND SHOWCASE YOUR BRAND IN A UNIQUE WAY WITH OUR BULLET-TIME ARRAY PHOTO BOOTH
Transform your corporate event into an extraordinary experience with our cutting-edge Bullet-Time Array Booth, providing an interactive showcase of your brand, fostering engagement, and leaving a lasting impression on attendees.
CELEBRATE YOUR BIRTHDAY, MITZVAH, OR ANY OTHER EVENT WITH OUR BULLET-TIME ARRAY BOOTH
Unleash the excitement at your social gathering with our dynamic Bullet-Time Array Booth, igniting the energy and spontaneity of the event, capturing joyous moments and creating personalized, shareable 3D photos that amplify the fun and leave a lasting impression on all.
VIEW SOME OF THE BENEFITS THAT COME WITH OUR
PHOTO BOOTH RENTAL PACKAGES:
HOW CAN I BOOK THE BULLET-TIME ARRAY PHOTO BOOTH FOR MY EVENT?
Booking is easy! Reach out to our team through our website or by contacting our event specialists. We'll guide you through the process, discuss your event details, and secure your reservation.
WHAT ARE THE SPACE AND TECHNICAL REQUIREMENTS FOR THE SETUP?
The Bullet-Time Array photo booth requires a dedicated area of approximately X feet wide by X feet deep, with a ceiling height of at least X feet. Access to power supply is also needed.
ARE THERE ANY ADDITIONAL SERVICES OR FEATURES INCLUDED WITH THE RENTAL?
Alongside the Bullet-Time Array experience, our package includes professional booth attendants, options for social media sharing, on-site printing, and custom overlays or branding.
CAN I CUSTOMIZE THE BRANDING AND VISUALS OF THE EXPERIENCE?
Absolutely! We offer extensive customization options to align the Bullet-Time Array experience with your event's branding and theme.
HOW MUCH DOES IT COST TO RENT THE BULLET-TIME ARRAY PHOTO BOOTH?
Our rental rates for the Bullet-Time Array photo booth start at $X for a 3-hour package. Please contact us directly for a detailed quote tailored to your needs.
WHAT IS A BULLET-TIME ARRAY PHOTO BOOTH AND HOW DOES IT WORK?
The Bullet-Time Array photo booth is a unique setup that captures a freeze-frame effect from multiple angles simultaneously. It creates a dynamic 3D-like photo or video experience.
READ OUR BULLET-TIME ARRAY FAQ: